Brazil's winemakers aiming to toast more global sales
Published in October 2022 at BBC NEWS

Article recommended by John Redwood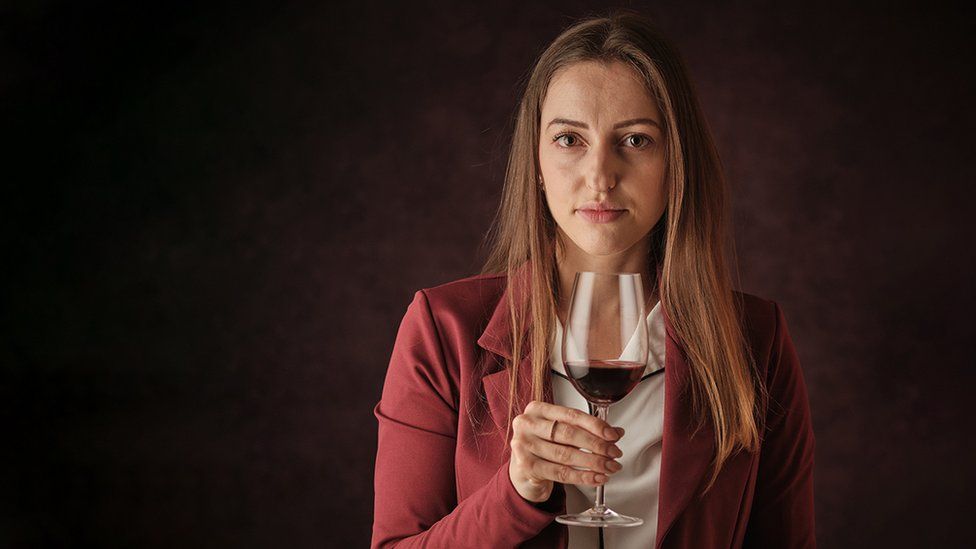 Giorgia Mezacasa says that overseas drinkers are often taken aback by the high standard of the wines her colleagues produce.
"The client buys the first bottle because they're curious, and they are surprised by the quality," says Ms Mezacasa, who is export supervisor for Aurora, the largest winery in Brazil.
"Then the second bottle they buy is a confirmation that we are producing top-quality wine."
Brazil is not the first country most people associate with wine. Much of the vast nation has tropical weather that is too hot and humid for growing vines.
Yet down in the far south of Brazil, near the borders of Argentina and Uruguay, the climate is far milder. And it is here in the state of Rio Grande do Sul that Brazil now has a thriving wine industry, with more than 1,000 wineries.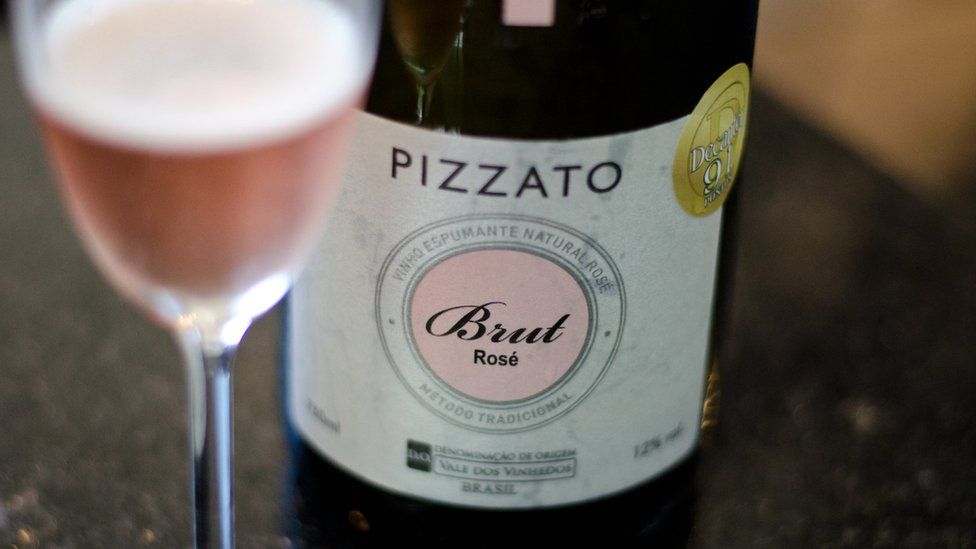 Italy, the largest producer, made 50.2 million hectolitres in 2021, while second-placed France was on 37.6 million. Meanwhile, Argentina, which has the biggest winemaking sector in South America, totalled 12.5 million hectolitres.
To try to help it catch up, Brazil is now continuing with an export drive, hoping to encourage wine fans around the world to try its bottles. Currently it exports just 2% of its production.
As Rafael Romagna, manager at export agency Wines of Brazil, explains, they have a strategic approach.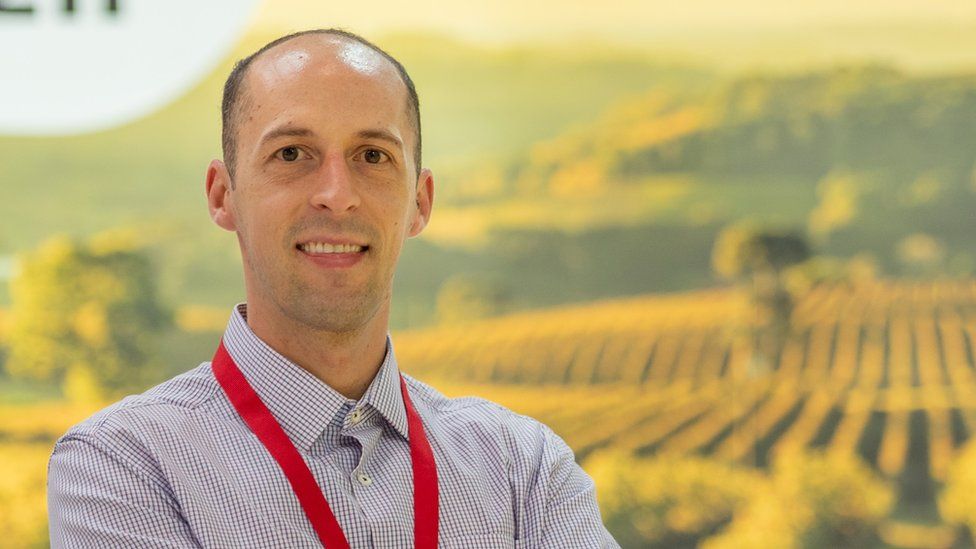 His organisation was set up in 2004 by wine trade body Brazilian Union of Viticulture to work with the government to introduce Brazilian bottles to wine fairs and trade shows around the world.
So instead of each Brazilian winery having to do overseas promotion all on its own, Wines of Brazil would do it for all of them. "A Brazilian winery would hardly have the ways to afford the costs to go on their own to these events," says Mr Romagna.
"As part of the strategy, Wines of Brazil enrols Brazilian wines in blind tastings, often with positive results. Our country is not recognised as a producer yet, so people are surprised when they find out they had just tasted a Brazilian wine, and more than that, a product with high quality."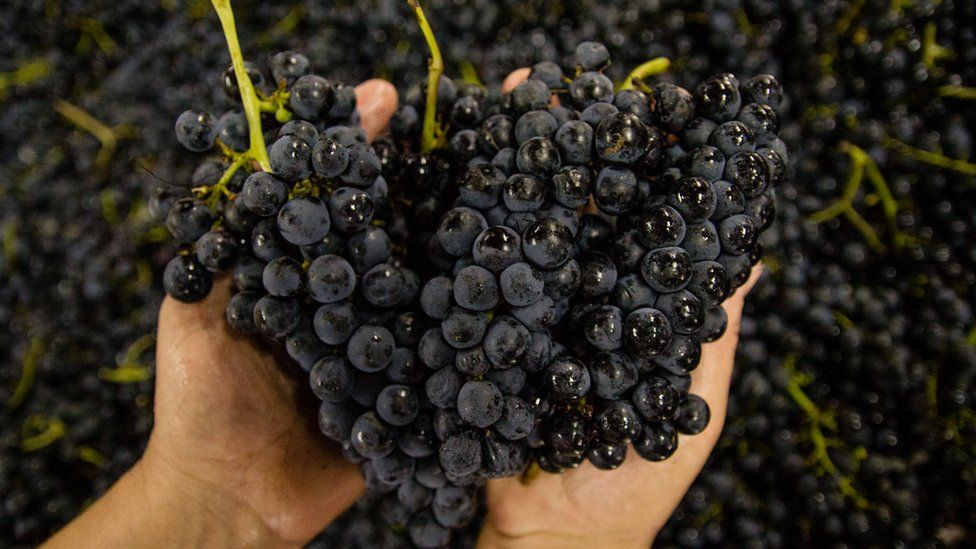 Aurora's Ms Mezacasa says that patience is required to build up an export business. "Things don't happen overnight, and there's a whole study needed to define that a product is well-received among overseas clients."
She adds that while Brazilian wine will probably be compared with that of its neighbours Argentina and Uruguay, their focus is mostly on reds, while Brazil has developed a specialism for sparkling wines made the same way as champagne.
"We prefer to focus on what we do better – sparkling wine," she says.


Aurora now exports its wine – sparkling, plus red, white and rosé – to more than 20 countries, including China and Japan. The winery itself was set up back in the 1930s, and remains a co-operative co-owned by some 1,100 families that all grow their own grapes.
Flavio Pizzato, a partner at fellow Brazilian winery Pizzato, says that the country holding the 2014 World Cup and 2016 Olympics helped to boost wine exports, as the two events increased global interest in all things from Brazil.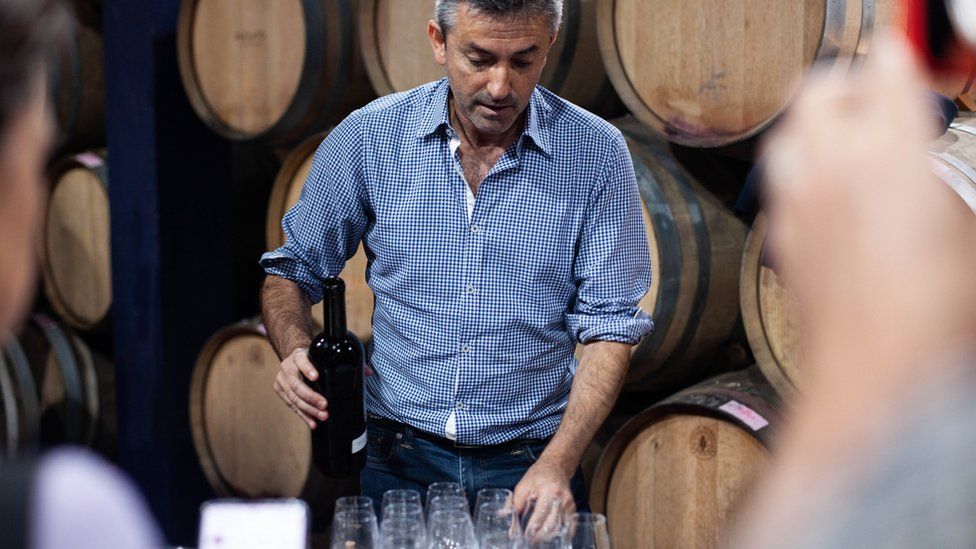 His company now exports to England, Germany and the US, and he agrees that you need to take your time to build up overseas demand.
"Exporting is a long-term project. It's not an adventure of someone looking to export once, it's constant work. And Brazilian wine has evolved a lot, not only the quality of our products, but commercially too."
For Rafael Boscaini, export analyst at a third Brazilian winery, Miolo, overseas sales are driven by wines getting good scores at international professional tastings. He says this makes buyers take notice.
Mr Boscaini adds that canny Brazilian wineries now produce wines at various price points. "Some countries look for more affordable wines, others prefer more expensive wines, so it's very particular."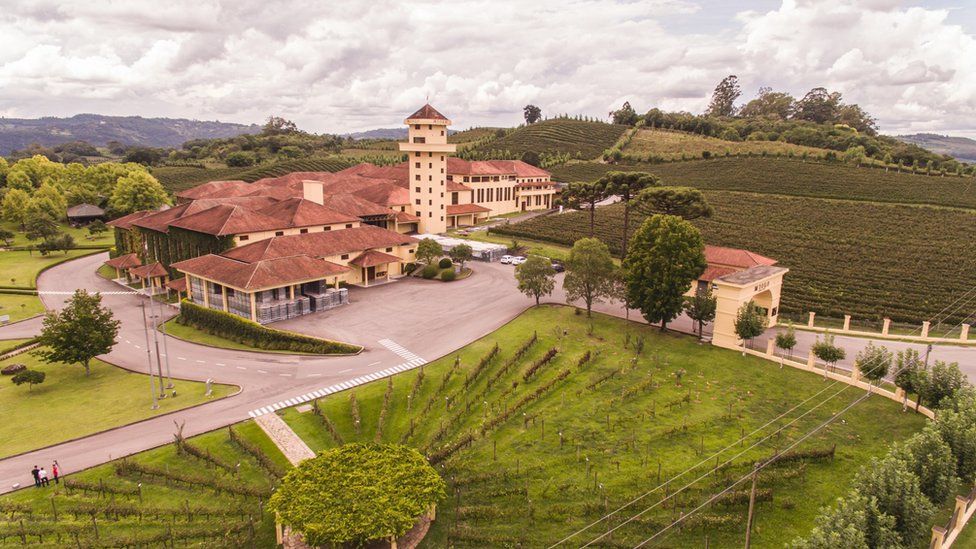 But while Brazil's winemakers will inevitably say that their wines are excellent, what do overseas wine experts think?
Evan Goldstein, a San Francisco-based master sommelier, says that the quality can be very high. "While Brazil may be a new participant for many on the global wine stage, once people try the wines they are – at the top end of the range of offerings – quite pleasantly surprised and delighted."
UK-based master of wine Rebecca Gibb says that the problem for Brazilian winemakers is encouraging overseas drinkers to try them in the first place.
"While there's nothing to say Brazil can't find a small niche in the UK market, large volume success is hard to imagine, but there are some open-minded importers who could champion it," she says.
"There would have to be a compelling price, quality level or signature wine style like New Zealand sauvignon blanc or Argentine malbec to gain real traction. Brazil's sparkling wines, for example, are good, but why is a champagne, prosecco or cava drinker regularly going to opt for Brazilian bubbles?"
Back in Brazil, Ms Mezacasa hopes that British drinkers and those elsewhere will give Brazilian wine a chance.
"When it comes to wine Brazil is still relatively unknown, so our wines seem exotic," she says. "And that's what draws people's attention."
.o0o.